Tonight's game feature the New York Jets and the Buffalo Bills will prove to be an interesting one… for all those in the state of New York. Whats more interesting though is a recent tweet by Terrell Owens:
"Sometimes, especially during ma games, I get this… this… irrquenchable hunger. Normally I thirst for, ya know, blood, but sometimes it's just somethin weird… like popcorn."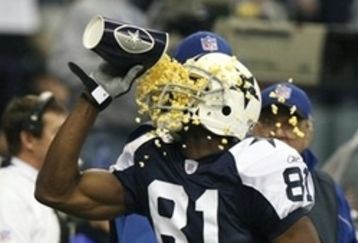 I'm pretty sure this is a Zompire Dracularius case. Also suspicious is Owens' recent emergence to relevancy in the past couple weeks. Perhaps a result of Zompire Dracularius? No one can be sure, for Zompire Dracularius is a mysterious illness at times.